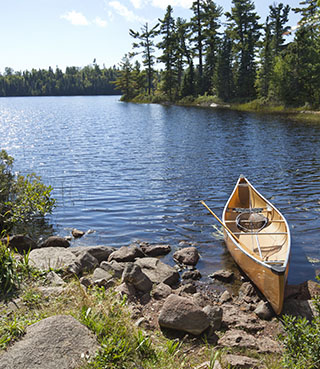 Search lake homes for sale in Minnesota and Wisconsin
Find your waterfront property
We're so fortunate to have thousands of lake homes and cabins for sale throughout Minnesota and western Wisconsin. And as your local real estate specialists, Edina Realty agents are uniquely qualified to help you search for your perfect Wisconsin or Minnesota lake property or cabin.
Whether you're looking for a lake home that can accommodate weekend guests, a smaller lake cabin for your immediate family or a lake lot to build whatever your heart desires, you'll find plenty of waterfront property options to choose from.
We can help connect you with a local lakeshore expert specializing in your desired area to help you find the right location and lake home for you.
Find a lake
Minnesota DNR - LakeFinder
Wisconsin DNR - Find a Lake
Find lake homes and cabins in:
Latest lakeshore properties (3104)
Lakeshore news and insights (21)
Status Definitions
For sale: Properties which are available for showings and purchase
Active contingent: Properties which are available for showing but are under contract with another buyer
Pending: Properties which are under contract with a buyer and are no longer available for showings
Sold: Properties on which the sale has closed.
Coming soon: Properties which will be on the market soon and are not available for showings.
Contingent and Pending statuses may not be available for all listings