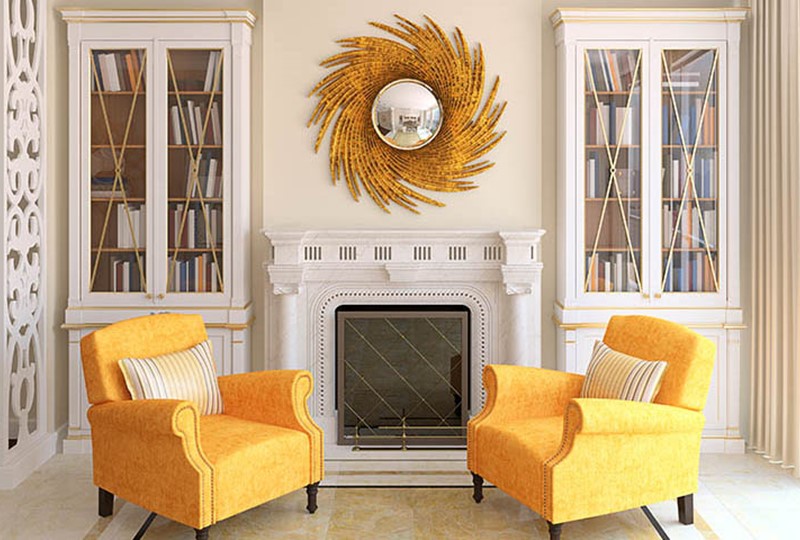 Key insights:

DIY cleaning supplies are safe, effective and cheap ways to banish unpleasant odors.
Use vinegar to refresh everything from your garbage disposal to your smelly shoes.
Consider using a dehumidifier to remove musty smells caused by moisture buildup.
Whether your kids have sports equipment that's stinking up the house or you're trying to eliminate musty odors, here are insights you can use to freshen up your home. Follow these homeowner tricks if cracking the windows simply isn't enough.
Green cleaning tip: Vinegar is tops!
Cooked a garlicky stir fry? Burned a bag of popcorn? Cooking odors can persist in the kitchen for hours after the fact. To get rid of the smell, boil a few tablespoons of vinegar in water to eliminate your culinary stenches, and in no time your kitchen will smell fresh again.
Vinegar can also help if a funky smell is coming from your disposal. Start by pouring a half cup of baking soda down the drain, then a cup of white vinegar. Let it sit as you boil a pot of water, then pour the boiling water down the drain. Last, add two cups of ice to the drain and turn on the disposal until it drains completely. To deodorize the drain, add a quartered lime or lemon to the disposal while it runs. If that doesn't stop the stench, you may need to try a more industrial cleaning solution.
Tackle smelly shoes or boots
Vinegar isn't only for kitchen cleanup. It can also help you tackle stinky shoe inserts when a regular washer and dryer have failed.
Start by drying out the inserts as best as you can. This won't help the smell, but it can kill some of the bacteria causing the odor. Next, fill a sink with warm water. Mix in one cup of vinegar and one load's worth of laundry soap. Scrub the inserts thoroughly, then leave them in the full sink for 30 minutes so the vinegar has time to kill off the remaining bacteria. Use the same sink mixture to wash out the interior and exterior of the shoes or boots, then rinse them with plain water. Air dry the inserts so the vinegar smell dissipates.
Create some odor absorbers
If you want to prevent odors in your outerwear altogether, consider making some homemade odor absorbers.
Cut the waist off old pantyhose or light-weight nylon socks, and fill the bottom with coffee grounds or baking soda — both of which will absorb moisture and prevent bacteria buildup. Tie the top off and insert these into your boots, shoes, mittens… or in every last piece of your daughter's hockey equipment!
Remove the smell of soot
A drafty chimney from a wood-burning fireplace can leave your living room smelling like soot. This can be caused by an imbalance of air pressure in your home. Stop the draft by making sure the fireplace's damper has a tight seal.
Dehumidifiers to the rescue
Whether it's due to long showers or inadequate insulation in your basement, remember that excessive moisture can occur any time of year. Run a dehumidifier to mitigate moisture buildup that causes a persistent musty smell.
Refresh your home
Now that your home is smelling fresh, check out other homeowner tips like decluttering your space or composting your scraps. Reach out to Edina Realty or one of our agents for additional no-pressure real estate assistance.