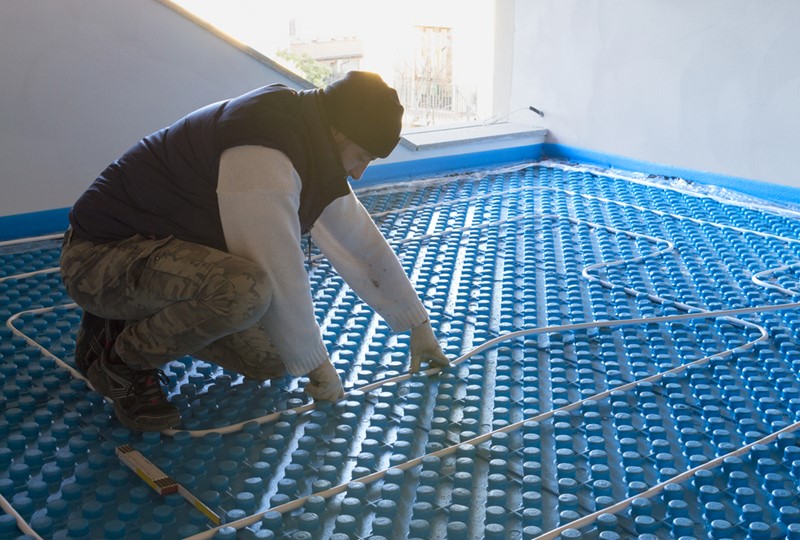 Key takeaways:

Rather than upgrading whole rooms, select a few updates that buyers love
Heated floors and tankless water heaters will delight winter buyers
Top aesthetic updates include stainless steel appliances, barn doors and farmhouse sinks
Wondering if you need to remodel your whole kitchen, or if you can get away with just a few fast fixes? A recent study of listing descriptions (and their related sales data) has given us a clear indication of what buyers are looking for as they search online and in person. Below are insights you can use to fix up your home and delight today's discerning buyers.
1. Tankless water heater
Winter approaches — and so does the threat of running out of hot water in the morning! Buyers love modern tankless water heaters because they never run out of hot water, take up less space and can even reduce energy bills.
In the recent survey, 4 percent of homes that were listed with a tankless water heater sold for above their expected value.
2. Heated floors
Imagine if your first steps out of bed – even in January – were onto a warm, heated floor instead of a cold bedroom floor and bathroom tiles. If you have old flooring that needs to be replaced, consider adding in heated floors.
Houses with heated floors were shown to sell 28 days faster than expected.
3. Barn doors
Open floor plans are all the rage, but "pocket doors" are no longer en vogue. The solution? Barn doors allow for open appeal and the option to make certain areas private when desired.
Buyers must agree because 13.4 percent of homes listed with barn doors sold for above their expected value.
4. Stainless steel appliances
Stainless appliances are a kitchen staple, but they still hold major appeal with today's buyers. In recent years, darker stainless (or black stainless) has gained popularity because its finish minimizes the appearance of smudges and fingerprints.
The study showed that homes with stainless steel appliances sold 42 days faster than expected.
5. Farmhouse sink
Anyone who's seen a kitchen renovation on HGTV knows that farmhouse sinks are fashionable. These sinks sit slightly in front of your cabinets, and the sides of the counter overhang the sink slightly. The design allows for water to wipe easily from the counter into the sink, and for water splashing out of the sink to land on the floor instead of running down your expensive cabinetry.
Perhaps most importantly, these sinks add a rustic charm to any kitchen and buyers love them. Homes with farmhouse sinks were found to sell 58 days faster than expected.
Prepping to sell?
Looking for more information about selling your home? Download "The Ultimate Guide to Selling Your Home" to find out everything you've ever wanted to know about the selling process, but didn't know to ask.
Edina Realty's 2,500 REALTORS® help homeowners sell their homes every day. Get a no-obligation home estimate today, or reach out to our customer care team to be paired with an agent who can help you make smart updates.
You can also find more advice on selling by following #SellerInsights on Facebook, Twitter, YouTube and Instagram.