Many Minnesota homeowners are looking for move-up properties that feature extra livable space. From additional guest bedrooms to open gathering areas to flexible setups for work-from-home offices, today's homeowners are on the search for beautiful and spacious homes.
To help potential move-up buyers determine the Minnesota cities where they might want to move next, Edina Realty's data team ran an in-depth query for cities that, within the last year, had more than 50 listings with the following criteria:
Single-family homes with 3 bed, 3 bath or more
2500+ finished square feet
Attached garage
The results were fresh, interesting and — dare we say — a little bit exciting? Here, we're detailing the top 10 cities for move-up buyers in Minnesota, and giving the inside scoop on what these towns have to offer homeowners in the area.
Victoria, Minnesota
The city of Victoria offers residents a rural vibe while still being a suburb of Minneapolis. Nature is plentiful in this sweet town: From hiking trails to campgrounds and nature centers, residents are forever finding new ways to enjoy the great outdoors in Victoria. For those who love the hustle and bustle of a city, downtown Victoria offers dining, a brewery, shopping and an annual festival called Volksfest — which is making its return in September 2022.
Median Home Value: $648,000
Median Household Income: $128,250
City Population: 9,962
Nowthen, Minnesota
What now? No really, it's a town called Nowthen. At just under an hour outside of the Twin Cities, this secluded town draws in residents who appreciate rural living and a fast commute to the metro as needed.
Those who live in Nowthen frequent community and outdoor events, including the annual Threshing Show, which boasts hundreds of tractors, steam engines and antique cars for marveling attendees. Plus, this town of nearly 5,000 people has plenty of room to build or buy your dream move-up home.
Median Home Value: $468,500
Median Household Income: $82,321
City Population: 4,935
Minnetrista, Minnesota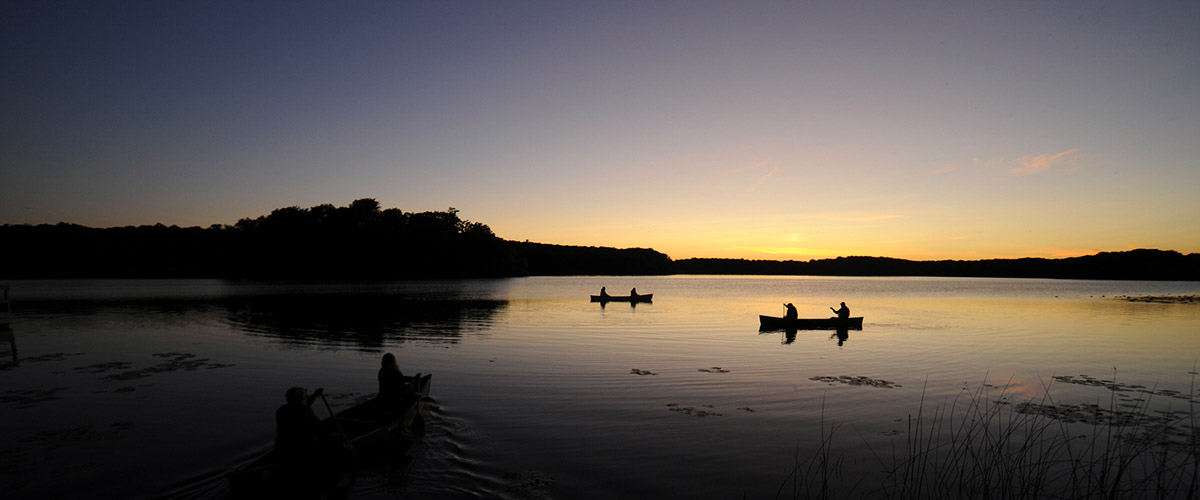 Photo courtesy of https://www.threeriversparks.org
Minnetrista offers residents a strong sense of community. Not only does the city maintain beautiful parks, but it also hosts a handful of community events, including a bevy of fall festivities at Minnetonka Orchards. Located just west of the metro area, Minnetrista-based students attend Mound Westonka and Waconia public schools.
Median Home Value: $649,000
Median Household Income: $128,537
City Population: 7,089
Lake Elmo, Minnesota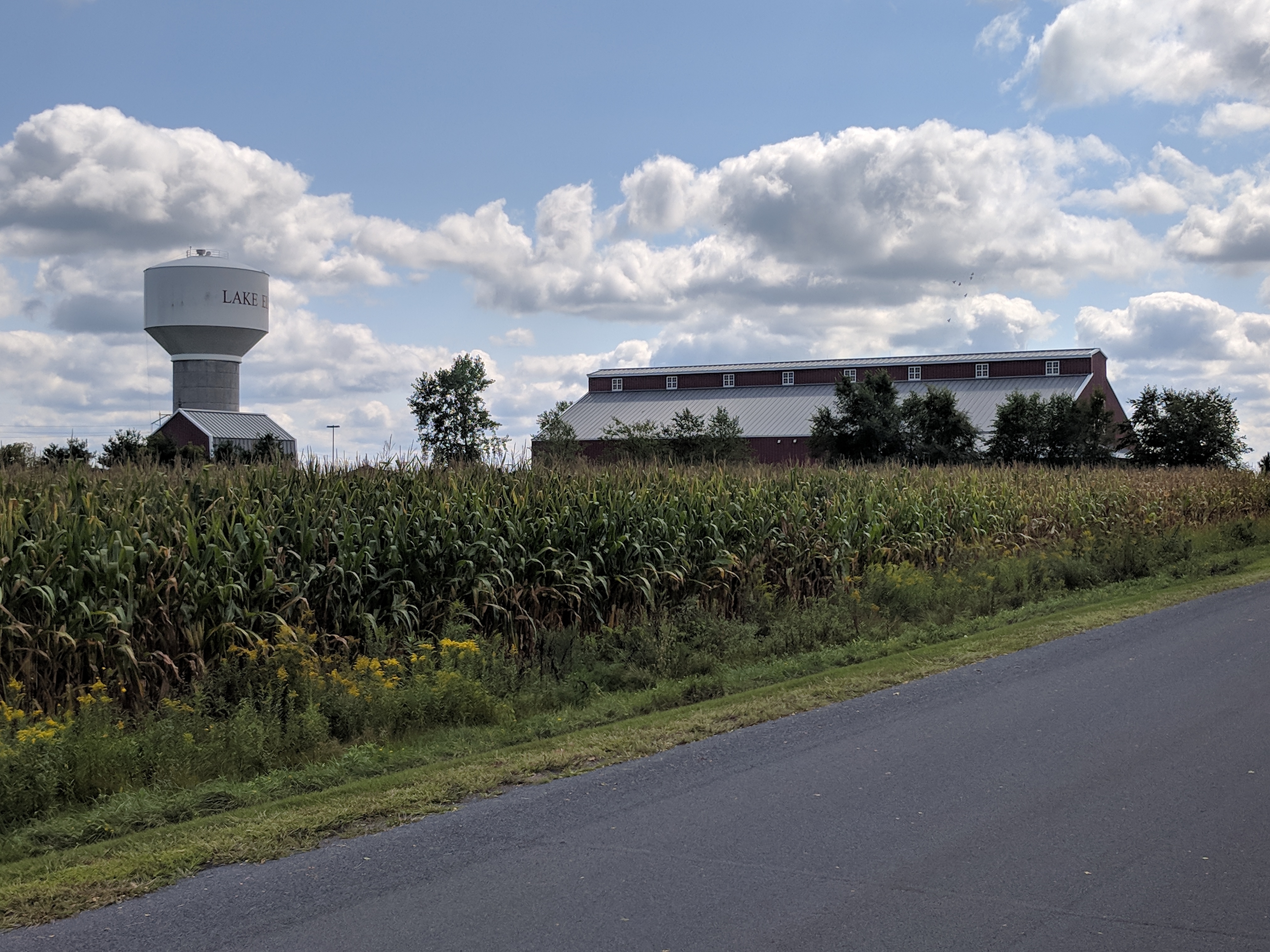 Photo courtesy of https://www.lakeelmo.org/
Situated just east of St. Paul, Lake Elmo is a promising location to purchase a move-up property. Commuters to the metro will love that they're a short drive away, but still far enough out to enjoy larger homes with plenty of indoor and outdoor space. Plus, events span the entire calendar, and treat locals to everything from groomed nordic ski trails to vintage markets and more!
Median Home Value: $635,000
Median Household Income: $100,034
City Population: 9,732
Greenfield, Minnesota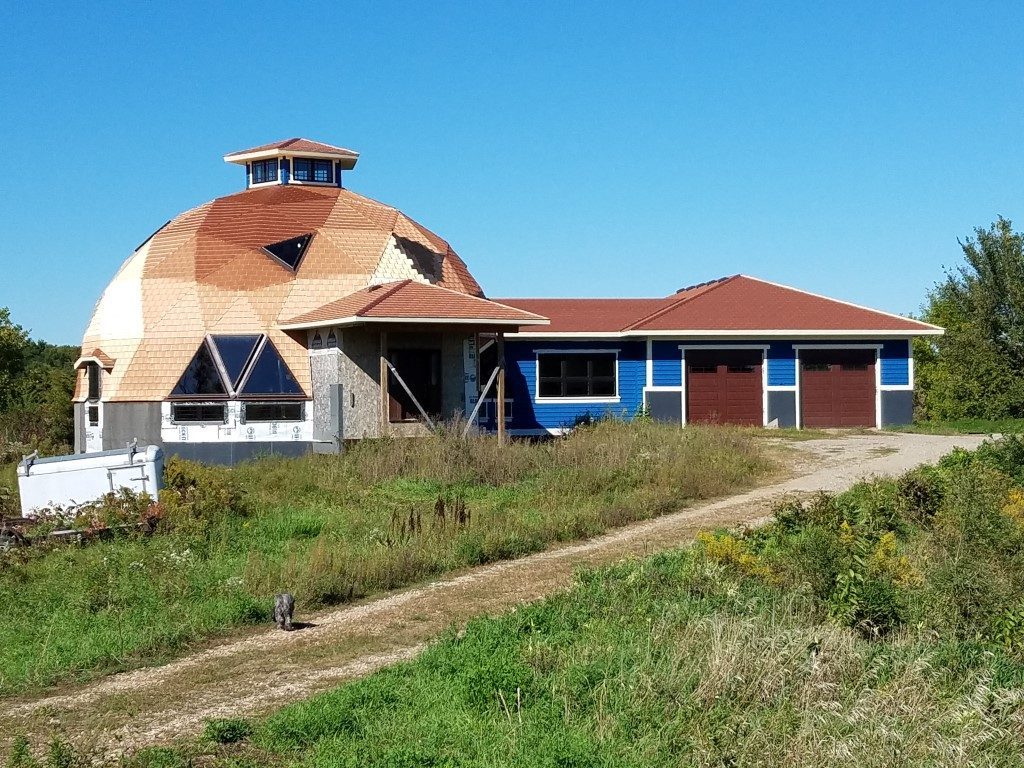 Photo courtesy of https://naturalspacesdomes.com/dome/greenfield-mn
Located 45 minutes northwest of the Twin Cities, Greenfield is a small town with big opportunities for move-up buyers. Greenfield residents enjoy outdoor activities all year long, including at nearby state parks, farmers markets and fishing local bodies of water. Area homes feature expansive yards and serene settings, often with larger lots due to the city's distance from the urban core. With its smaller population, Greenfield is an ideal location for those looking for a more rural feel.
Median Home Value: $625,000
Median Household Income: $104,566
City Population: 2,885
Lakeville, Minnesota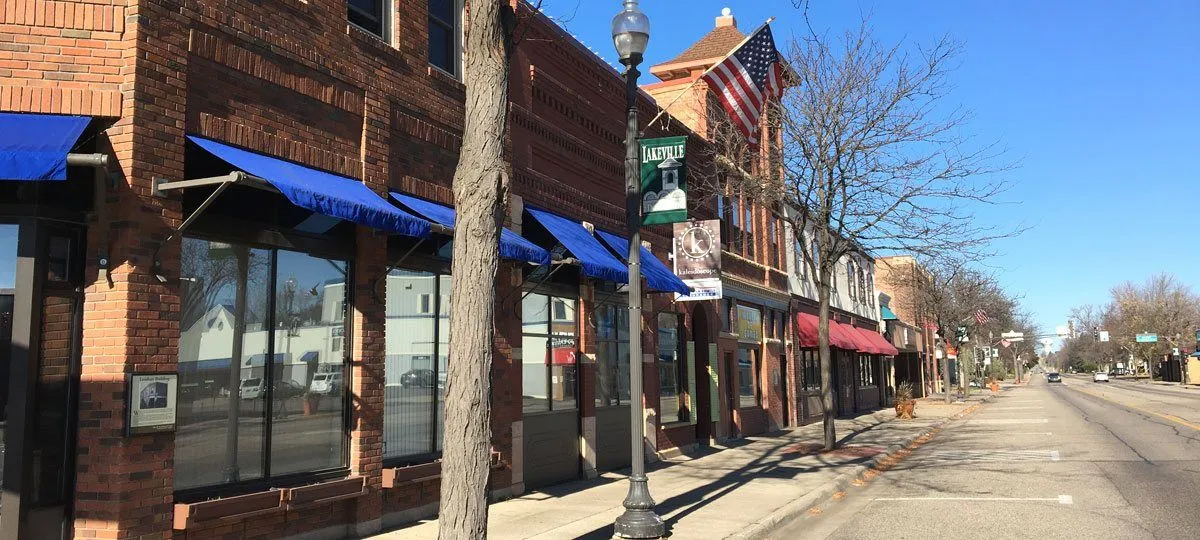 A longtime destination for new construction buyers, Lakeville remains a top option for those who are looking for more square footage and bedrooms — whether in an existing home or a new build. In addition to the larger home sizes, Lakeville offers its residents a handful of lakes, top-notch restaurants and quality schools. In early fall, residents enjoy the Lakeville Art Festival, where more than 100 artists vie for top prizes.
Median Home Value: $525,000
Median Household Income: $99,104
City Population: 66,302
Otsego, Minnesota

Photo courtesy of https://www.ci.otsego.mn.us/
Situated between golf courses and must-visit outlet malls, Otsego is a great city in which to plant roots. With its combined suburban and rural feel, you'll likely find an eye-catching Otsego home that still has plenty of room away from neighboring properties. Add that to its easy access to retail, dining, parks and more, and you'll want to include Otsego in your move-up property search.
Median Home Value: $488,000
Median Household Income: $88,715
City Population: 16,260
Ham Lake, Minnesota
Many properties in Ham Lake are situated on generous plots of land. So, if you're hoping to enjoy a large backyard patio or looking for a reason to buy a ride-on lawn mower (at last!), Ham Lake may be the city for you. The area prides itself in providing "convenient country living" to its residents. While the town may have a slightly rural feel, it's also home to an abundance of events, from a city-wide garage sale to its annual Freedom Festival. New residents will find that Ham Lake is an accessible, but tight-knit community.
Median Home Value: $507,000
Median Household Income: $93,835
City Population: 16,345
Elko New Market, Minnesota
With notable rankings in livability, public school education, homeownership opportunities and more, Elko New Market has proven to be one of the best cities for move-up buyers in Minnesota. Located 35 minutes due south of downtown Minneapolis, Elko New Market is within convenient distance of the metro area, but the community proudly maintains its comfortable small-town feel. Here, available housing ranges from large open lots to turn-key townhomes – and everything in between.
Median Home Value: $463,000
Median Household Income: $109,987
City Population: 4,473
Woodbury, Minnesota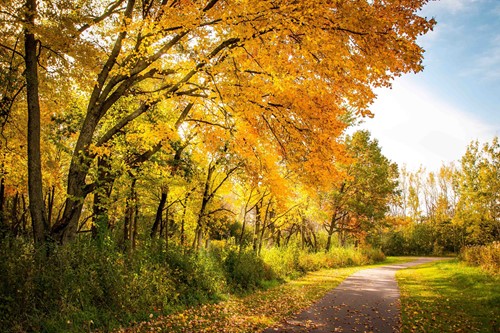 Photo courtesy of https://www.woodburymn.gov
Woodbury is a popular choice for individuals looking to buy property or build a new construction home. The city is growing rapidly, and this growth is matched with interesting local businesses and recreational amenities. Not to mention, both quality of life and sense of community in Woodbury are ranked among the highest in the metro area.
Median Home Value: $600,000
Median Household Income: $103,347
City Population: 70,704
Ready to find a home with more space in Minnesota?
If you're seriously considering moving forward with a move-up home purchase in Minnesota, it's time to reach out to Edina Realty or your agent. Your REALTOR® will be your biggest advocate throughout the home transaction – and they can help provide guidance on which Minnesota town may best suit your needs as a homeowner.
Ranking criteria and sources:
1. Ranking for this list of top 10 cities is based on cities within Minnesota with the most available single-family homes for sale with more than 3 beds and 3 baths, 2,500+ square feet and an attached garage, between June 2021 and June 2022
2. Housing value data for Greenfield and Nowthen based on Northstar MLS data as of July 7, 2022.
3. Housing value data for all other cities based on Northstar MLS data as of June 25, 2022. Listing information changes frequently. For up-to-date listing information, visit edinarealty.com