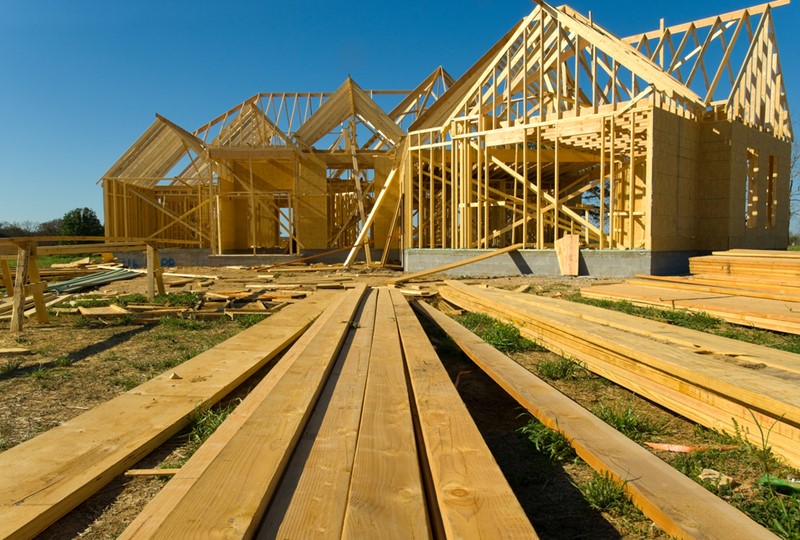 Key insights:

Depending on customizations, a new construction home can take anywhere from three months to one year
By purchasing a less customized home, you may be able to expedite your timeline
New construction buyers can attend the Parade of Homes to get a better feel for developments and home styles
As you might expect, the development timeline of a new construction home is dependent on the customization done to the property. Let's look into the three types of builders and how their customization and timelines vary.
1. Production builders
Production builders tend to operate on a shorter timeline, as they offer pre-set packages with minimal customization.
"Production builders offer less flexibility, and the homes can be ready in as little as three to four months," explains Randy Bacchus, director of Edina Realty's New Homes division. Bacchus says production builders are also the most cost-effective because they typically don't offer out-of-the-box customizations.
"In a production home, the layout and features are pretty locked down. Buyers can't, for example, walk through the model and ask to add a bank of windows in a room they plan to use as a painting studio," explains Bacchus. "For this reason, some buyers may find it easier to stay on their original budget and a shorter timeline if they work with a production builder."
Production build timeline: Three-four months on average
2. Semi-custom builders
According to Bacchus, many of the homes showcased in the Parade of Homes are built by "semi-custom" builders and developers who offer buyers a bit more flexibility.
"In a semi-custom home, buyers may choose from five different appliance options, and they could have a different façade than their neighbors," says Bacchus. "And if the buyer wanted that window in their painting studio, they could get it — they just might have to choose from pre-set options the builder has negotiated with their exclusive window manufacturer."
Semi-custom homes are a common option for busy professionals who don't mind paying a little extra — and waiting a little longer — to get a home that feels relatively tailored to their needs.
Semi-custom build timeline: Four-six months on average
3. Custom builders
As you might expect, truly custom homes have the longest building timeline. Unlike production and semi-custom homes, which are typically available in a new development, custom homes are more often constructed in an established neighborhood where a buyer has purchased an open lot or a tear-down property.
"Custom homes are one-of-a-kind and the buyer tends to be very particular," says Bacchus. "In the example of that painter, they may work with an architect to incorporate a painting studio on the side of the lot with the best natural light. Everything in a custom home is tailored to your needs, but you should expect to be highly involved in every aspect from start to finish — and for the process to be more time-consuming and costly."
Custom build timeline: Six-plus months, some may take longer than a year
Ready to explore your options?
The best way to get a feel for the developments, layouts and home styles on the market is to attend the 2016 fall Parade of Homes, which runs through Oct. 2.
To get in touch with a new construction REALTOR® who knows how to work with local builders, reach out today. Plus, be sure to follow #BuyerInsights on Facebook, Twitter, YouTube and Instagram for more tips on buying or building in this market.