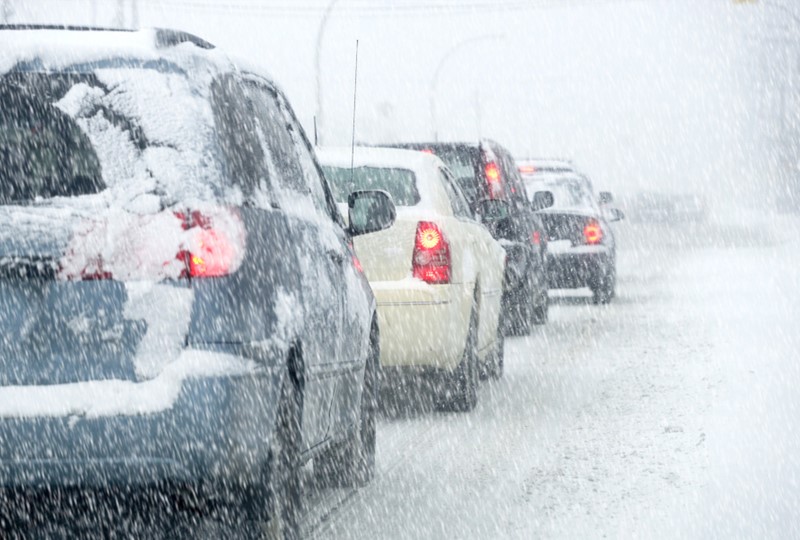 Key Insights:

Whether you get the winter blues or love the Midwest snow, there are questions to ask when buying a house in the winter.
Winter buyers should watch for issues related to accessibility, including how snow buildup affects their parking and commutes.
Look ahead to see how the home's location and placement may put it at risk for spring flooding.
Whether you're looking for a no-shoveling-required condo or a single-family home with a bit of necessary winter maintenance, there are important things to consider when searching for a new home during the coldest months of the year.
If you're hoping to buy a house this winter, these five questions may help guide your search.
1. Is this house at its best in the summer or winter?
In the summer, you may love an airy, modern house where the tall ceiling fans run full-blast. In the winter, though, you may be more interested in a super-cozy house with plenty of hygge potential.
While there's nothing wrong with being drawn in by a gas fireplace in the master suite, you do want to be sure you're not giving too many bonus points to houses with seasonal features. Work with your REALTOR® to determine the house style that best fits your personality and needs year-round.
2. Will this house keep me warm?
When you walk into a home that you're touring, you may delight in its toasty indoor temperature. Maybe they even have a fire going! We don't want to promote skepticism, but we do recommend that you check the thermostat when touring a house on a cold winter day.
If an aging house has old windows or poor insulation, the home seller may have turned the heat way up to compensate. A house that needs some insulation work may not be a deal-breaker, but you should know in advance what to expect. Check to be sure that the house you're touring hasn't been set to a balmy 78 degrees.
3. How hard will it be to access the house or garage in the winter?
Depending on where the home is located and the layout of the house and garage, you may notice some accessibility issues in the winter that would go unnoticed in warmer days.
As you tour houses this winter, consider:
How and when the streets are plowed after a snowstorm
How accessible the driveway is — is it too steep to walk or drive up easily?
If snow buildup would affect your ability to park in the garage
Parking restrictions during snow emergencies, if you plan to do any on-street parking
If runoff from melting snow pools in areas, it could cause dangerous slick spots during a freeze
And if you're looking in rural areas, be sure to ask what roads are plowed by the town or municipality and which are the responsibility of local homeowners. You might also check with current residents to find out just how quickly those roads are plowed...or plan to factor snow tires and all-wheel drive into your budget.
4. What will my commute look like?
The issue of accessibility brings up another important consideration: your work commute. Be sure to research commute times — and fire up your maps feature during a snowstorm to see how winter weather would slow down your morning or evening drive.
Consider, too, how flexible or inflexible your job is. If working from home is an option, then you may be able to avoid many of those longer winter drives on super-snowy days. If it's not, then you may wish to prioritize a faster or more efficient commute route.
5. Will this house be affected by flooding in the spring?
Last year was one of the snowiest winters on record in Minnesota and many homeowners experienced flooding from the ensuing spring snow melt. In addition to checking flood plains, be sure to pay close attention to the seller disclosures. If they mention the need for sump pumps, issues with water in the basement or other flood-related terms, ask for clarification and additional information. You may also wish to alert your inspector to double-check for signs of past flooding or indications the property could have water issues in the future.
Ready to start house hunting?
Put on your boots and let's get started! Our 2,400-plus REALTORS® can help you search for picture-perfect winter homes in any neighborhood across Minnesota or western Wisconsin. Reach out to Edina Realty or your agent to get started.